August 3rd, 2022

Client News
Outdoor Event Brings Together Seafood and Music Lovers on Sept 3 Benefiting TSU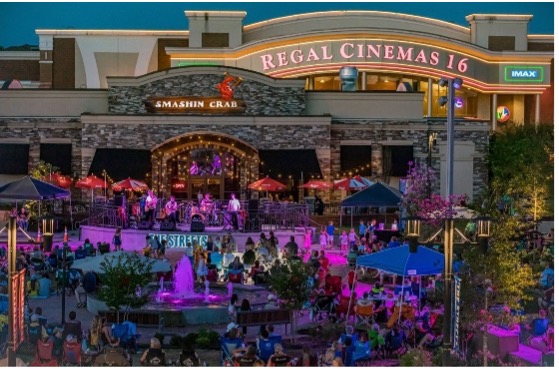 Nashville, Tenn. (Aug 3, 2022) – Smashin Crab Hendersonville announced today the Smashin Crab Music Fest 2022 will take place on Sat., Sept. 3 and feature some of Middle Tennessee's best musicians – including The Carl Stewart Band and Audra McLaughlin. McLaughlin is a Country Soul Singer known for participating in NBC's, The Voice. For 15 years, The Carl Stewart Band has mixed a signature blend of blues, jazz, and soul at the legendary BB King's Blues Club.
Smashin Crab brings the historic sounds and smells of the New Orleans Jazz Festival to Middle Tennessee, for an unforgettable Southern experience, featuring fresh seafood boils, po'boys, and crawfish etouffee. The free event takes place at the outdoor Center Stage at The Streets of Indian Lake. Proceeds will be donated to Tennessee State University (TSU).
WHAT:             Smashin Crab Music Fest 2022

WHEN:             Saturday, September 3, 2022

                         3:00 pm – The Carl Stewart Band
4:15 pm – Audra McLaughlin
                         5:30 pm – TBD

                         6:45 pm – Will Davenport
8:00 pm – Khrys Hatch

WHERE:          300 Indian Lake Boulevard, Hendersonville, TN 37075

TICKETS:         Free and Open to the Public

                        Premium Smashin Crab patio seating is available by reservation
About Smashin Crab
Backyard crab and crawfish boils are a way of life for those lucky enough to live near the plentiful Gulf. Since forever, Smashin Crab connects with the land and sea to appreciate the delicious bounty available to us. Smashin Crab continues this tradition every day. Walk through the doors and you're greeted with the smells and feel of home! Smashin Crab helps you relive or create memories of Mardi Gras parades and your grandma's gumbo while listening to Second Line Brass Bands and Zydeco tunes. We're bringing the good vibes all day long!