December 3rd, 2021

Blog Client News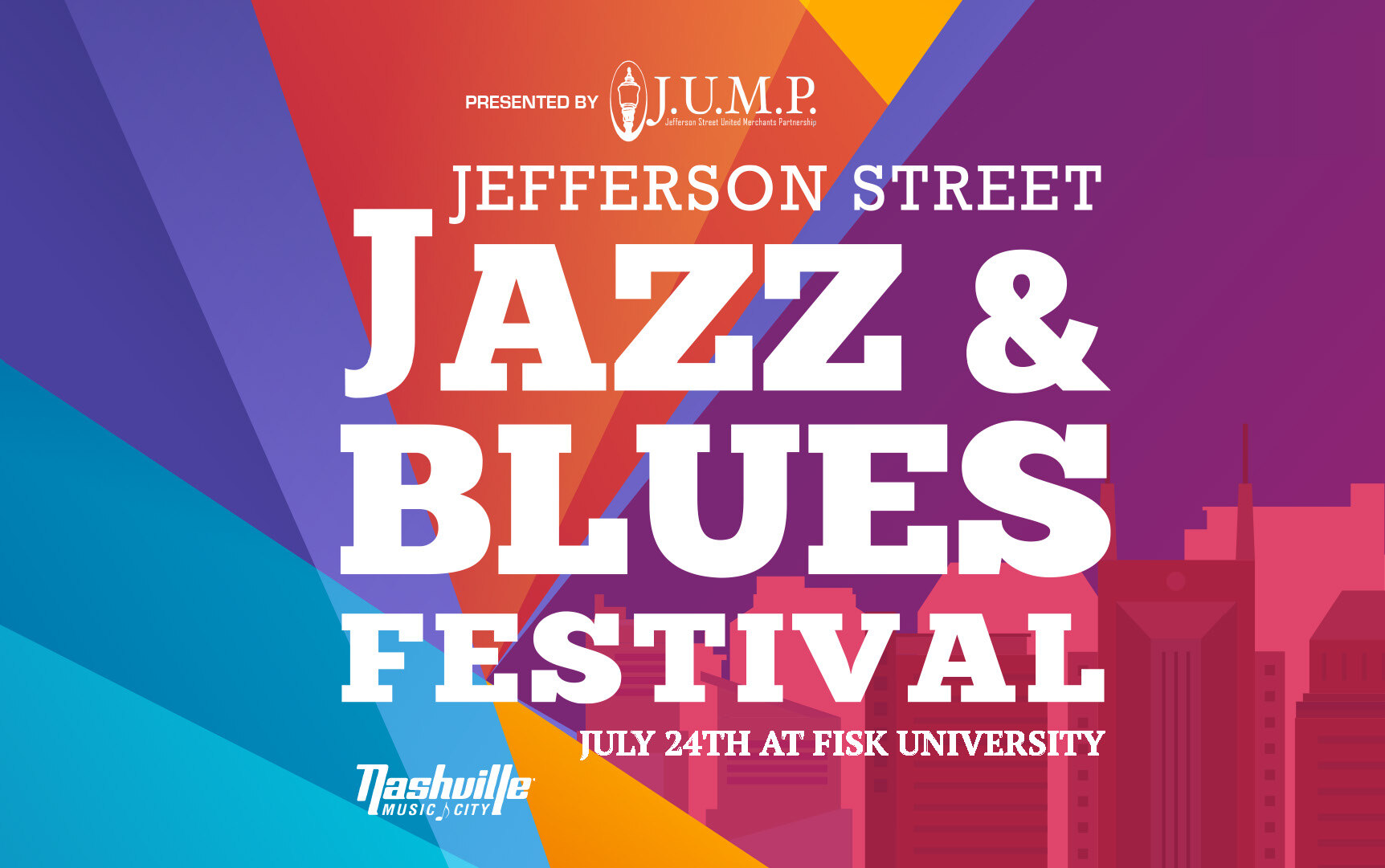 21st Annual Jefferson Street Jazz and Blues Festival
By: Emma Vondra
The 21st annual Jefferson Street Jazz and Blues music festival once again had the city of Nashville on their feet ready to dance the night away. After the 2020 celebration was held virtually, the festival was back in person on July 24, with this year taking place at Fisk University. 
This event is held annually to benefit the Jefferson Street United Merchants Partnership, a non-profit organization with the mission to promote cooperative economic development in North Nashville. For 21 years now, this event has brought together thousands of concert-goers through the sounds of jazz, blues, funk, gospel, soul and R&B. The event pays homage to the historic treasures and challenges that make the Jefferson Street community a unique and vital part of Nashville. This year's ticket proceeds went to the Fisk Jubilee Singers in honor of their 150th anniversary.
Those who attended were blown away by a lineup that was headlined by the Grammy and American Music Award nominees After 7.  2021 marked this R&B group's 32nd year together, with a new album also on their horizon. 
Lively music was not the only thing happening at Fisk University this evening. It was a true family-friendly community event, with food trucks, local vendors, a kid's corner with bounce houses, and more! 
dGC played a large role in the behind the scenes hard work that made this event such a success! The day of the event, dGC team members and interns were able to travel to the festival to help make the magic happen. 
To see highlights from the 2021 Jefferson Street Jazz and Blues festival, click on the link to head to the event's Facebook page.