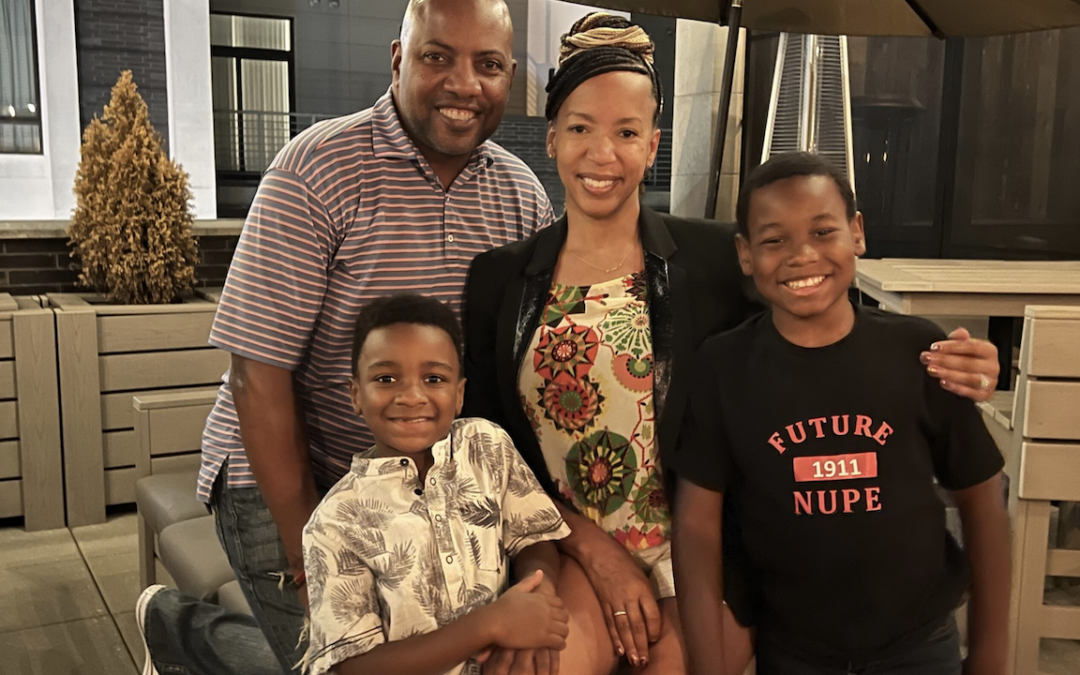 It's wild to have the realization, as a team, that two whole months of 2023 have come and gone. We're physically already into March, but for clients we're already planning and developing work for May. So it's no wonder that we're just now having the chance to think about the "Month of Love." February is a great time to think about love, in all forms. As a team, we took some time to focus on self love…something we know is essential to being present for not only yourself, but other people. Professionally and personally! We took the time to ask ourselves, 'How do you show yourself love?' and 'When did that self-love begin to grow?' to learn more about each other and our clients.
Self-love is a respect of the time and space you give yourself to be present.
The pandemic was a reset button for a lot of us. It may have made you rethink your priorities and focus on what is really important. Working out, giving yourself breaks, and putting your phone down for family time are all ways to give yourself the space for what truly matters.
Not too long ago, self love was pretty taboo. There was not any conversation about or room for taking care of yourself, especially as a Black woman or a woman of color. There's an expectation that we are pillars of the community and must stay strong, "As much as we're seen as resilient, fierce and powerful, we aren't afforded the opportunity to be vulnerable, gentle and tender to ourselves," says Tariro Mantsebo with GirlsGlobe.org. Add into the mix of working in a corporate or entrepreneurial environment, and you have a strong desire to prove yourself… but you may be in a place that does not always respect or value you. Being 'judged' for taking care of yourself makes you push self care to the backburner, and maybe not think about yourself. This type of thinking isn't healthy or sustainable, and there comes a time when you just decide to do it all! Wearing heels, getting your nails done and hair done–if you feel good about yourself and your image, it is going to be a huge confidence boost that positively impacts all aspects of your life.
Family is such a positive force for self love. When you recognize how hard you have fought for your family, it makes the time with them so much sweeter. You learn so much about yourself through parenting–what you are capable of, and your capacity for love just expands infinitely. When you take the time to really cherish yourself, you start to feel love seep into every moment, the good and the bad, because you know that all of these moments won't be here forever. Your team can be your family, and it can also be your work family. When people love their job, it shows. This is the type of community we create at duGard Communications. Enthusiasm and positivity shines out of this team and reflects in the work we do for clients and our community.
Self love also comes from positivity and love of identity. That is why we focused on self-love during Black History Month. This is a time in which to promote Black exceptionalism, Black remembrance, and Black love and self-love.
And even though February is the shortest month of the year, there are plenty of ways to support things, people and organizations and the community that you love, no matter what time of year. Supporting black-owned brands like skincare and makeup brands Klur and Black Radiance, as well as clothing brands like Jolie Noire, Roam Loud and Actively Black is also a wonderful way to show pride year round. In both cases, finding things or entities outside of yourself could also become a part of your self-love journey.
We realized, as we discussed this internally, that life is a self-care journey. It takes time, energy, and discipline to find the time in this busy world for yourself, but that means that the outcome will be so worth it. Sometimes you have to step away from work for a moment to become a better mom, wife, team leader, and business woman and give yourself care. Like every journey, committing to self care has its ups and downs, but it is also an opportunity for tremendous growth.
Our goal is to implement some of these in March!