July 17th, 2019

Blog
We've recently expanded our award-winning record by adding three more PRSA award honors to its accomplishments this April at the 2019 Parthenon Awards.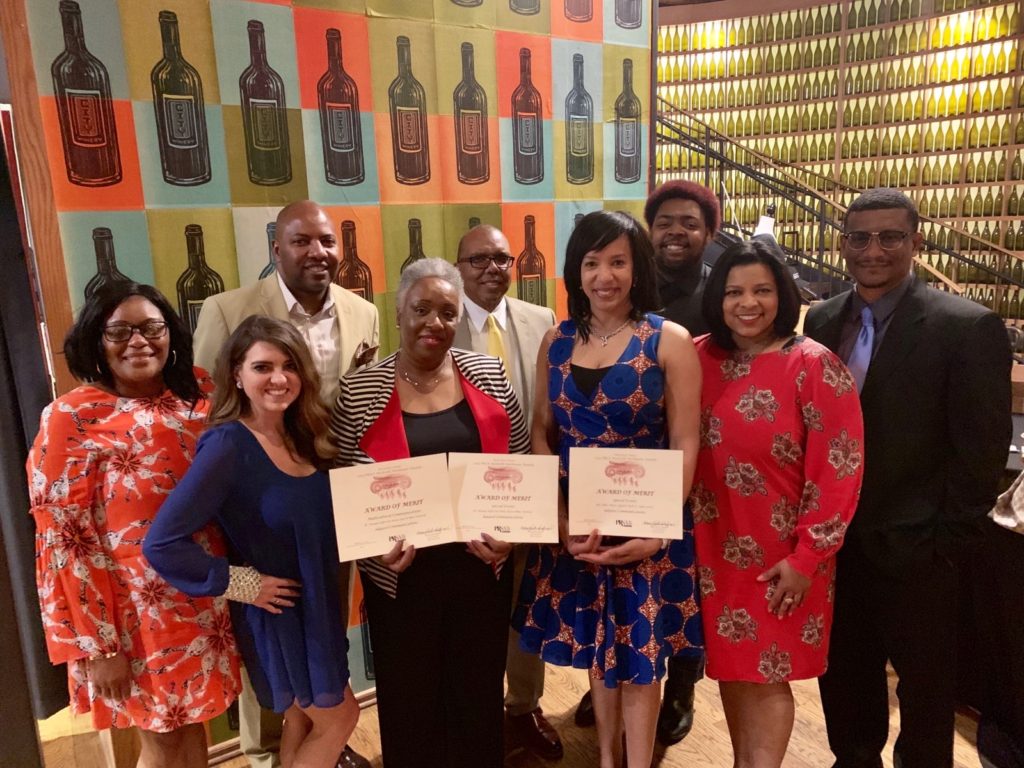 The Parthenon Awards, sponsored by the Public Relations Society of America's Nashville chapter, celebrates the best public relations campaigns of 2018, as determined by judges from other PRSA chapters. The 33rd annual award ceremony was held in April 2019 at City Winery.
dGC received three Awards of Merit, at the PRSA Nashville chapter's Parthenon Awards, for its client work for the 18th Annual Jefferson Street Jazz & Blues Festival and its "dGC Takes Music Legends Back to High School" campaign. Award categories included commendation in Multicultural Communications and Special Events. In 2017, dGC won two Parthenon Awards and two Awards of Merit. In 2018, dGC won four Awards of Merit.
We love to #DuGoodWork for our clients and this type of honor makes the experience even more rewarding.
"It's such an honor to achieve this type of recognition," said Perri duGard Owens, President and CEO. "Accepting these awards, on our clients' behalf, motivates us to continue building award-winning strategies for companies, brands and organizations. This affirms the trust our clients put in us."
During its six years of operation, dGC has been privileged to work with many outstanding companies and be involved with significant projects – including current and past clients – like Clarksville Transit Authority, HDR, Inc., AECOM, HCA, Flyte Tyme Productions, Hypnotic Brass Ensemble, Minnesota SuperBowl LII, Southwest Transplant Alliance, the National Museum of African American Music (NMAAM) and many others. 
dGC is honored to receive these awards. We're looking forward to continued excellence in the upcoming years.
Read more here.