DuGard Communications Celebrates Fifth Anniversary and Continues PRSA Winning Streak with Four Awards
duGard Communications (dGC) recently celebrated its fifth anniversary and expanded its award-winning record, adding four more PRSA award honors to its accomplishments.
dGC received four Awards of Merit, at the PRSA Nashville chapter's Parthenon Awards, for their client work for Johnson City Transit's Educating/Surveying Ridership program, Jefferson Street United Merchants Partnership (J.U.M.P.) 21st Annual Christmas Extravaganza and the 17th Annual Jefferson Street Jazz & Blues Festival. Award categories included commendation in Public Service, Special Events, Multicultural Communications and Community Relations. In 2017, dGC won two Parthenon Awards and two Awards of Merit.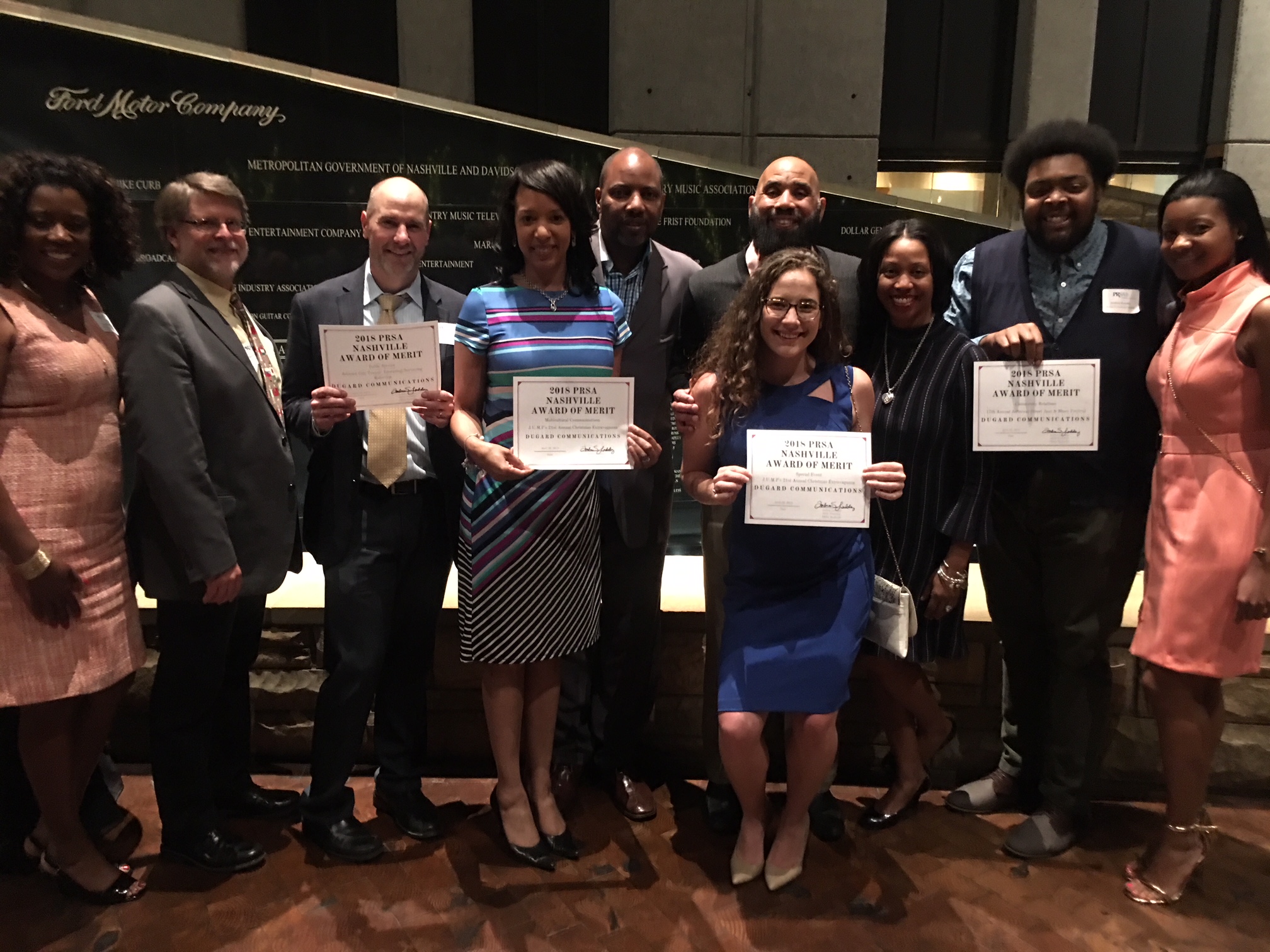 "I am so proud of all duGard Communications has accomplished in five years," said Perri duGard Owens, President and CEO. "Record growth, along with achieving this type of recognition makes it such an to accept these, on our clients' behalf, and continue building award-winning strategies for companies, brands and organizations. This affirms the trust our clients put in us."
During its five years of operation, dGC has been privileged to work with many outstanding companies and involved with significant projects, including current and past clients that include, Clarksville Transit Authority, HDR, Inc., AECOM, HCA, Flyte Tyme Productions, Hypnotic Brass Ensemble, Minnesota SuperBowl LII, Southwest Transplant Alliance, the National Museum of African American Music (NMAAM) and many others.
In 2017, dGC won two Parthenon Awards in the Press Conference/Media Events (Darius Rucker/National Chairs Press Conference) and Brand Recognition categories for their work on NMAAM's My Music Matters: A Celebration of Legends, as well as Awards of Merit in Special Events and Multicultural Communications for their work with the Nashville Bar Association and Metropolitan Nashville Airport Authority, respectively.
Read more here.