December 3rd, 2021

Blog Client News
By: Emma Vondra
After over 2 decades of service to the Nashville community, Jefferson Street United Merchants Partnership President and CEO Sharon Hurt announced her retirement. September 30, 2021 marked Hurt's last day in this role, but also marked the transition of Nashville arts professional Lauren Fitzgerald into the position. Fitzgerald will officially take over on December 1 of this year.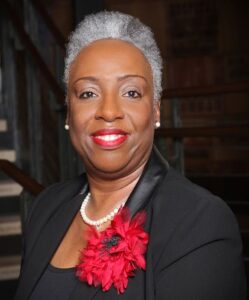 With so much growth and accomplishment, Hurt took a moment to reflect. ""It has been an amazing journey. I have grown with the North Nashville community and learned so much along the way. Our board of directors is completely supportive, and I appreciate all who have served this great organization…we accomplished so much in developing and nurturing this rich, vibrant and historic area of Nashville. I will be forever grateful to the J.U.M.P. team for the experiences and lessons you have given me and my family along the way."
The growth that J.U.M.P. has seen since Hurt took over is undeniable. She was able to lead the elevation of the organization from a group of concerned business owners, residents and developers into a nonprofit organization committed to cooperative economic development in North Nashville. Even with this growth, the Jefferson Street United Merchants Partnership has been able to keep the essence of Jefferson Street at its core. Sticking to the roots of why it all began. 
Hurt will still continue to be a community staple as she will not leave her executive director role with Street Works, a nonprofit working to eliminate the HIV/AIDS epidemic by providing free, confidential HIV testing and supportive services to persons living with HIV/AIDS. 
duGard Communications has been honored to work so closely with Sharon Hurt over her years of leadership and our company has learned as much from her as the rest of the Nashville community.