Team dGC is always on the hunt for fresh, unique minds. Young people are the cornerstone of this industry and the future leaders of the PR world. This Fall we're thrilled to host two interns, one of which is Dominique Davis.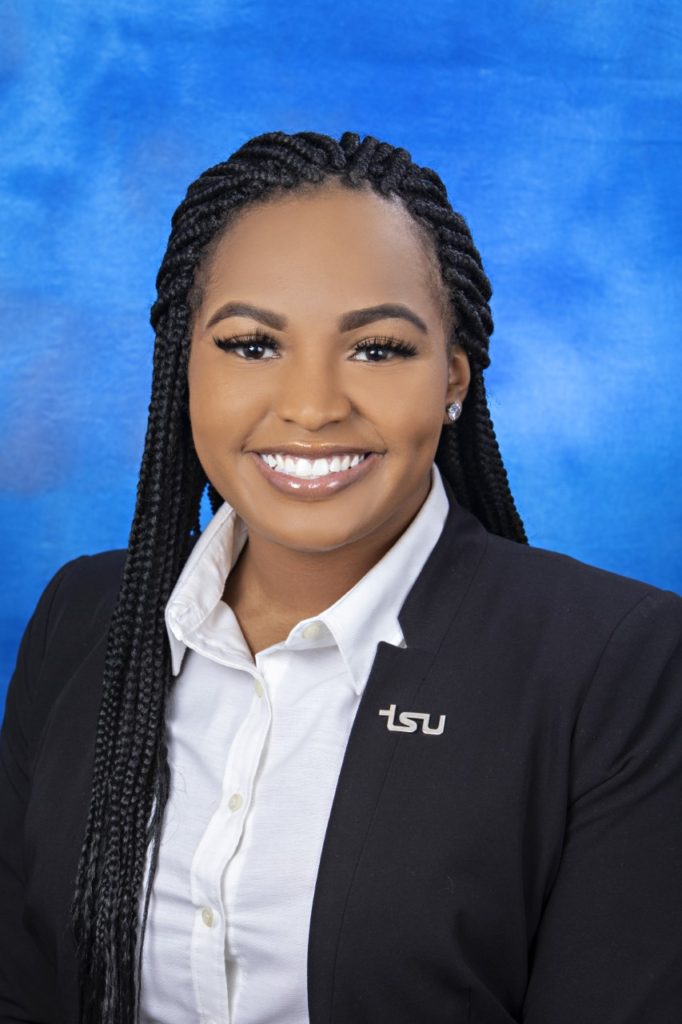 Meet Dominique Davis: a Junior at the illustrious Tennessee State University. Her major is Business Administration with a concentration in Supply Chain Management and a double minor in Entrepreneurship and Marketing. We sat down with Dominique to learn more about her background, insights and goals.
What is your favorite part of PR, so far? 
My favorite part of Public Relations is having to truly tap into my creativity thinking. As I complete my fourth week of working for duGard Communications, I've realized each client is completely different causing each strategy plan to be uniquely structured to satisfy the client's desires for their project. This aspect of Public Relations truly keeps me interested. 
What have you applied from the classroom into your internship experience?
How to utilize context clues. The deeper I get into my major, the more I realize the work is becoming more challenging. Same goes toward any internship I've acquired outside of the classroom. The answers will not always be easily accessible but with the help of context clues, it makes the work slightly easier and as well as getting the job done. 
How often do you catch yourself dreaming about strategy or content?
I am constantly thinking of ways to improve already existing strategy plans or ways to implement new strategy plans. There is always something that can be improved, and I strive to have the best possible version. 
What is your ideal position you'd like to attain, upon graduation?
Upon graduation, I plan to work for an organization in their marketing and/or supply chain department. My ultimate goal is to create my very own Public Charter School built on the foundation of public policy awareness, civic activism, entrepreneurship, and public service. 
PR types are always passionate about what we do. What have you become excited about (learning or developing) during your internship?
I am most excited about learning how to strategically create marketing plans for our clients as well as learning how to effectively pitch an idea to a prospective client. 
Favorite color:
I don't have a favorite color but I do prefer neutral colors instead of vibrant colors. 
Favorite quote to live by:
"Get comfortable with being uncomfortable." This quote is a constant reminder that growth cannot coexist in the same space of comfort. Lack of growth, results in minimal progress. 
Wildest thing you've ever done that is/isn't related to your interest in PR:
The wildest thing I've ever experienced was when I had the opportunity to travel 21 hours across the world to visit the western coast of Africa. Returning to the motherland was an experience I will never forget. It not only helped widen my perspective but it encouraged me to continue to work hard to ensure the vision I have for my international friends come to fruition. 
Person you admire most (not including Oprah or your Mom/Parents):
The person I admire most is Beyonce. Many may view Beyonce as just an artist, but she is more than that. Throughout Beyonce's career, she has made it a goal to deliver more than "music content" to her fan base and the black community. She's worked with a number of charities and has helped bring awareness to certain causes like Black Lives Matter, gender equality, and marriage equality. She has donated millions to various organizations to help aid individuals who were affected by life crisis events, etc. Beyonce has been extremely selfless by constantly using her platform to bring awareness and solutions to real life problems. Her energy and work ethic is unmatched. She inspires me daily to never give up and if I fail, to fail forward!