July 6th, 2016

Blog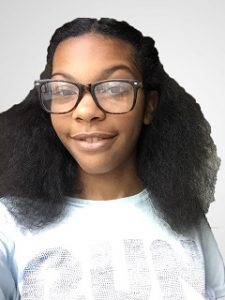 Coming into duGard Communications (dGC) has been a great experience for me. At first I just wanted to come in; get the work done and leave. Once I formed a relationship with the coworkers; I got to learn a lot more. I knew in the back of their minds they were thinking this 14-year-old girl won't last. I say that because everyone is on a higher level than I. Don't get me wrong, there are days were I would like to give up.
Once, I actually sat in a meeting, I finally knew the meaning of work. The team has this concept called, "My Big Rocks." It's when we share projects that we have or haven't finished. We ask questions about what needs to get done for that week. Every meeting I attend, I write and/or type my notes up and then send them to those who need it. I write down who all is there at the meetings and sometimes I'll write things down that others might forget.
Occasionally, I step into Perri's office, sit down and just watch her work. The moment is brief because I get new projects all day! I never knew how busy a business could get. The main thing this job is teaching me is that there is always someone behind the curtain. Which means in a play there are actors, then there's the people behind the scenes who put it all together. dGC are the people behind the curtain!
I got to go to luncheons with Anthony Owens. One specifically would be with Cable. They sponsored the whole event, Cable had so many women there. Everyone there had something in common which was business and wanting to get there company to the community. WKRN News Channel 2 anchor, Dawn Davenport, was there doing an interview with Billie Jean King!
One of my projects was to call moving companies and get quotes. When I was hired they knew this internship would help me in the future. So far, my typing skills and phone etiquette have improved. One thing that surprises them are my ideas and my creativeness. Being at this job, if they know it or not, I've gotten them out of their comfort zone!
I also work with their client Choral Arts Link (CAL). I help as much as I can. I sort files, music and binders. I've learned that every year CAL sorts everything by themselves. I'm pleased that I can help out. It's nice to have the feeling of being needed, in a way. The ideas I come up with are used by CAL.  
dGC and CAL aren't used to having a "young adult" working with them. I crack jokes and sometimes I sing out loud so they can smile! I feel like I made them realize that it's okay to laugh and relax. You've never seen a team work so hard as dGC! They help put so many events and projects together. So far, I've taken pictures with Cece Winans and I got a signed tennis ball from Billie Jean King!
Something I'll take from my experience so far is everyone has a story, the hardest thing is deciding whose should be told.
Chanelle Long is a rising high school freshman who is actively gaining business experience at dGC as an intern. After college graduation, she aspires to be a fashion designer and have her own line of wedding dresses.