At dGC it's important to give back and support the growth of future PR leaders. As the middle of summer approaches, we are reflecting on the past months and are amazed at the talent of young people and it helps us stay up-to-date at the same time.  This Summer, we were happy to host three interns, one of which is featured below.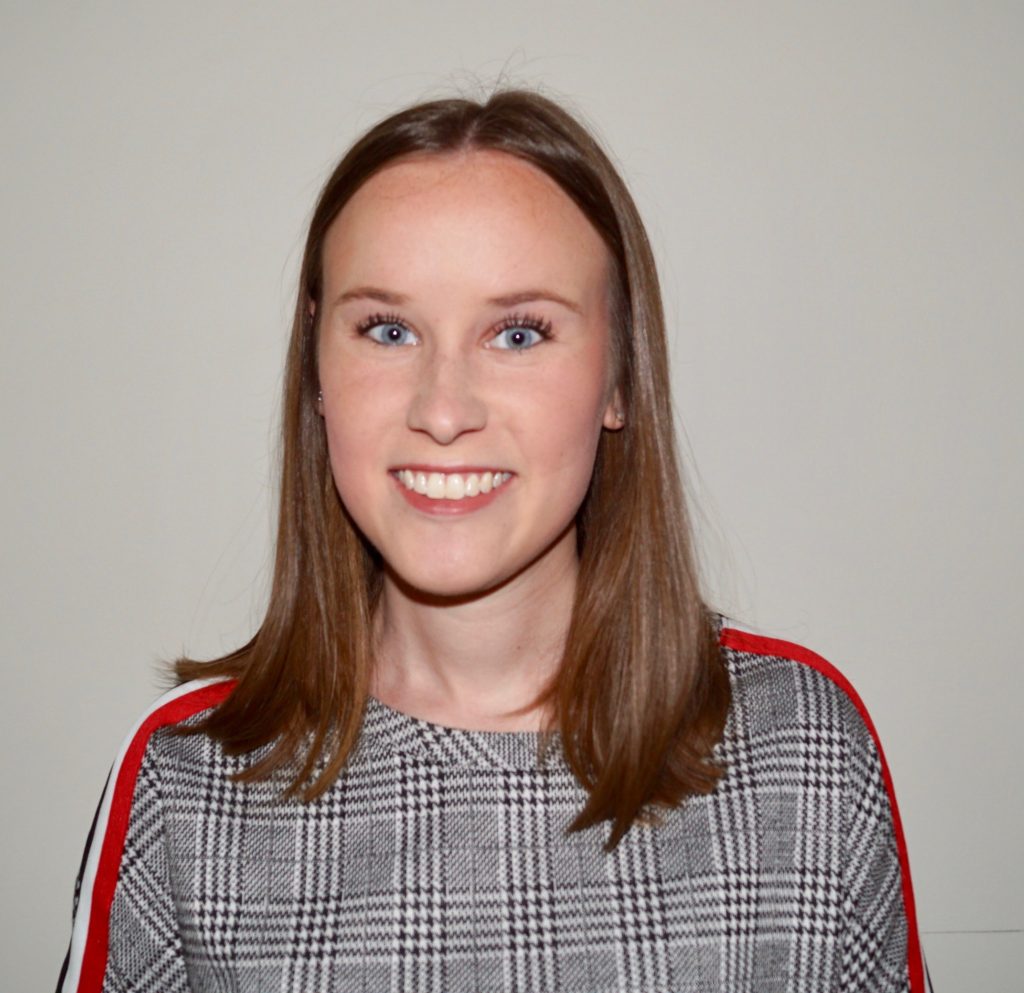 Meet Caroline Weishaar, currently majoring in communication arts with a concentration in public relations and advertising at Spring Hill College. We are thankful to have Caroline on the dGC Team and appreciate her hard-work.
What is your favorite part of PR, so far?
My favorite part of PR has always been the teamwork. No public relations project can truly be successful unless multiple people problem-solve together. I love working in a team setting and getting to see everyone's different contributions come together for a client in a meaningful way. In my first few weeks at dGC I have already seen this happen so many times. The staff works together to make each person's ideas even better and give the client the best possible plan. 
What have you applied from the classroom into your internship experience?
In the classroom, I have learned how to present information in a concise and effective way during oral presentations and my work with student media. This has aided me during my internship as I have had to call clients over the phone quite often. The confidence I gained speaking aloud during my presentations and on-air segments from student media allowed me to feel comfortable speaking with clients, businessmen, and even government officials on the phone while effectively aiding the project's end goal.  
How often do you catch yourself dreaming about strategy or content? 
I'm an ideas girl. Give me a project and the possibilities will just keep flowing. So, it can be hard to press pause and edit out the bad ideas. I find myself dreaming about different, innovative ways to solve client issues all the time. I have found it can be helpful to stop dreaming and start writing down potential strategies to see every angle on paper instead. 
What is your ideal position you'd like to attain, upon graduation?
Upon graduation, I would ideally like to begin my PR career at a full-service communications firm in Nashville. I feel this is where I could best gain a comprehensive communications experience. I would like to grow my knowledge of every aspect of PR and make meaningful long-term connections with clients. I eventually hope to make the transition to an in-house PR position with a large brand and focus on more specialized work.  
PR types are always passionate about what we do. What have you become excited about (learning or developing) during your internship?
I have loved learning about long-term event planning and seeing how much work goes into a 2-day event! It has been so exciting to learn the many different processes that go into planning events for clients. I can't wait to see some of the current projects come to fruition. 
Favorite color:
My favorite color is definitely green! I love being outside and used to work at an overnight summer camp for 9 weeks. The color green reminds me of the beautiful trees at the camp and many aspects about nature that I love.
Favorite quote to live by:
My favorite quote is in a poem by Mary Oliver. It is, "If you suddenly and unexpectedly feel joy, don't hesitate. Give in to it." This quote reminds me to try to enjoy every moment of life and appreciate the little moments of happiness you can find in every day. 
Wildest thing you've ever done that is/isn't related to your interest in PR:
The wildest thing I have done is that I studied abroad in Bologna, Italy for a semester! I was very nervous to fly across the world and live in a country where I did not know any of the language. Thankfully, it ended up being a great semester of growth, travel and even learning some Italian! 
Person you admire most (not including Oprah or your Mom/Parents):
There are so many incredible people in my life that inspire me every day, but someone I am currently admiring is singer/songwriter Maggie Rogers. She recently released her first album and despite her massive success has remained incredibly humble and grateful. Her social media content shows her real, everyday life as she chooses to stay true to herself and wear minimal makeup. She has not been caught up in her stardom and seems like a very genuine, relatable person!