December 21st, 2021

Blog Client News News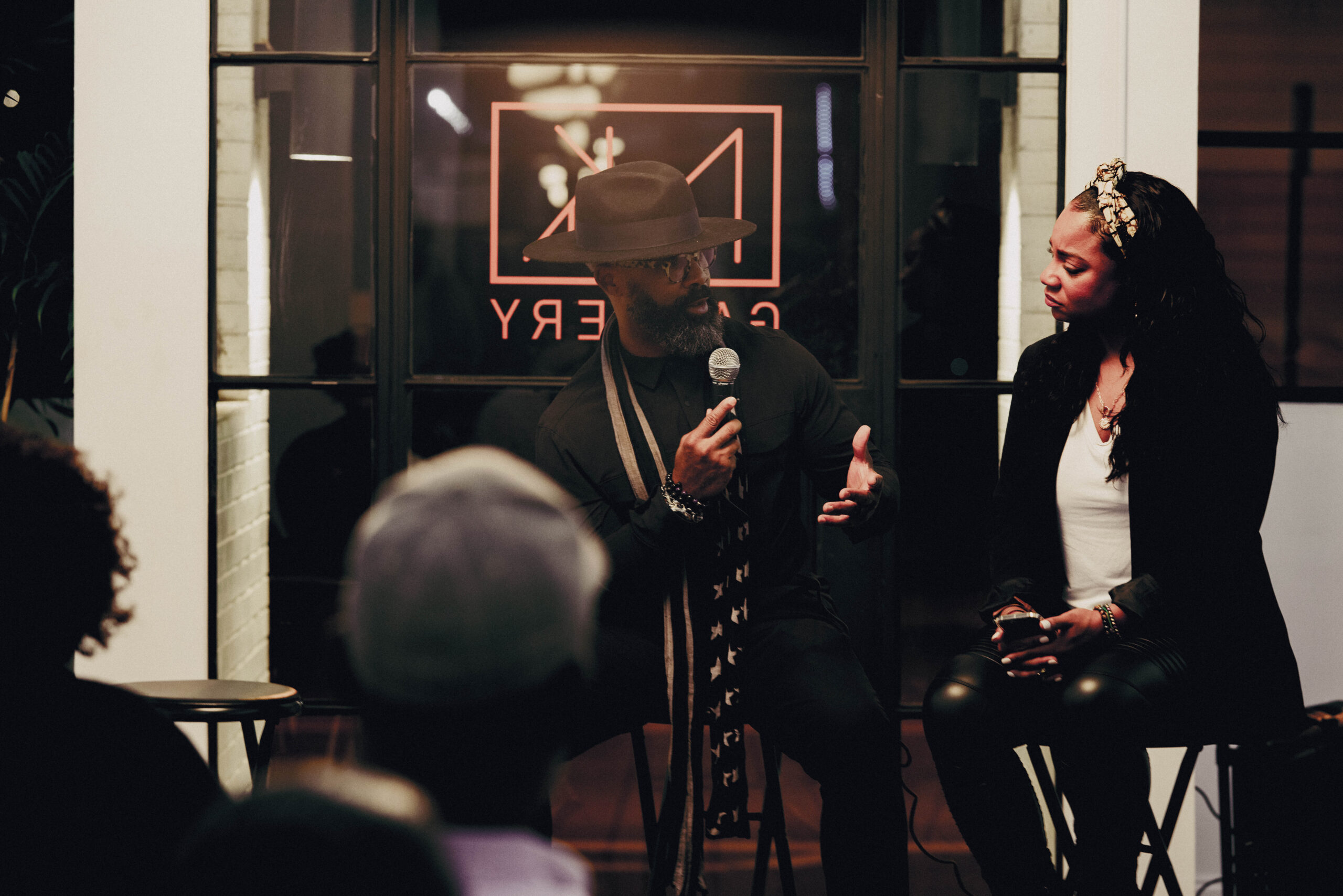 NKA Gallery and TMM Art Gallery Host Artist Talk With 'Evolution From the Trap's' D.L. Warfield 
By: Emma Vondra
On November 10th of this year, The Trap Music Museum along with NKA Art Gallery (ink-ah) hosted an artist talk with Atlanta artist D.L. Warfield. This event was held at the new location of Escape the Trap in Nashville. 
The theme for the exhibit at this time was 'Evolution From The Trap,' which gave Warfield a platform to discuss his work, explain the pieces that were on display at the exhibit and run through what the phrase means to him. 
D.L. Warfield has been paving the way for artists like him for decades. People describe him and his work as cutting edge and innovative. Early in his career he was designer and product developer in the world of fashion. While doing that, he joined LaFace Records which is where he was able to team up with L.A. Reid to work on branding, albums, and design for a lengthy list of artists including Usher, Outkast, Pink, TLC and more! 
NKA Gallery and TMM Art Gallery set the stage for someone who understands trap music life and culture in their exhibit. An event like this gives escape room goers and music lovers alike the opportunity to hear first hand through someone who has lived all that trap music is. 
To stay up to date on all things The Trap Music Museum, head to their website https://escapethetrap.com.