May 12th, 2017

Blog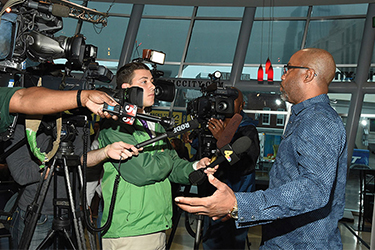 The National Museum of African American Music's 2016 Legends Luncheon Wins Parthenon Award
duGard Communications won a prestigious award for its public relations and strategy work for The National Museum of African American Music (NMAAM). In 2016, NMAAM had an opportunity to announce its newly selected national chairpersons, new board of directors and advisory board members along with a significant financial donation to kick-off to the My Music Matters: A Celebration of Legends Luncheon (Legends Luncheon). During a news/press conference, NMAAM maximized the launch of the event's third year to create national attention and increase brand recognition for the organization.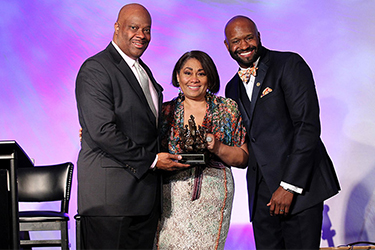 duGard Communications (dGC) handled local and national media relations and public relations, social media and branding for this event which called for an integrated approach to ensure the messaging for the organization connected to set objectives.
Award Features Future National Treasure's Potential
As the only museum dedicated to all dimensions of African American music, NMAAM has a unique opportunity to round out Nashville's Music City brand.  Opening in 2019, NMAAM will showcase over 50 music genres created or impacted by African Americans, honor the legacy and legends of this diverse music and detail the impact music has on musicians and consumers around the world.
My Music Matters Week, which included a press conference to announce NMAAM's national chairs, board members and advisory board members, along with a $2 million donation from the State of Tennessee; the organization's annual Legends Luncheon* and a Policy & Advocacy conference.  As a result, NMAAM achieved a significant bump in traditional media placements, online and social media conversations and national engagement from consumers through multiple platforms. The organization raised over $500,000 in additional funding as a direct result of the brand building efforts garnered through PR strategies developed by dGC.
Coverage included local affiliates of ABC, NBC, CBS and FOX as well as The Tennessean, local and national minority print publications, along with Billboard, Essence Magazine (online), Music Row (online), Music Business Worldwide (online) and the Tom Joyner Morning Show.  Additional metrics included exponential growth in online and social media presence.
On May 2, 2016, NMAAM hosted a press conference to announce Darius Rucker, CeCe Winans, Keb' Mo and India.Arie as national chairs of the organization.
On May 5, 2016, NMAAM hosted the Legends Luncheon and honored Pastor Shirley Caesar, GRAMMY®, Dove and Stellar award-winning Gospel icon, Cathy Hughes, TV One/Radio One, Chairman, Alfred Liggins, III, TV One/Radio One/InteractiveOne, President & CEO, Kenny Gamble, Gamble-Huff Music, Leon Huff, Gamble-Huff Music and Jon Platt, Chairman & CEO, Warner/Chappell Music.  The event was led by GRAMMY Chapter president's Dyana Williams and Shannon Sanders.  The Legends Luncheon was the culmination of a week of My Music Matters activities.  Attendees of the luncheon also included music industry artists and executives: Little Richard, Clarence Spaulding (Spaulding Entertainment), Jim Ed Norman (Curb Records), James Alexander (The Bar-Kays), Catherine Brewton (BMI), Phil Thornton (e-One Entertainment), Anasa Troutman (Eloveate), Chuck Gamble (Warner/Chappell), Ryan Press (Warner/Chappell), Lukas Graham (Pop/Soul Recording Artist, Warner/Chappell), Frank McComb (Former Prince Pianist and R&B Artist) and GRAMMY® winning group, The Fairfield Four.
On May 5-6 2016, NMAAM hosted its first Policy & Advocacy conference engaging members of the music industry, music scholars and artists in dialogue to determine key platforms of focus for the organization.
Received a Parthenon Award during the 2017 Public Relations Society of America – Nashville Chapter's Parthenon Awards.