January 3rd, 2022

Blog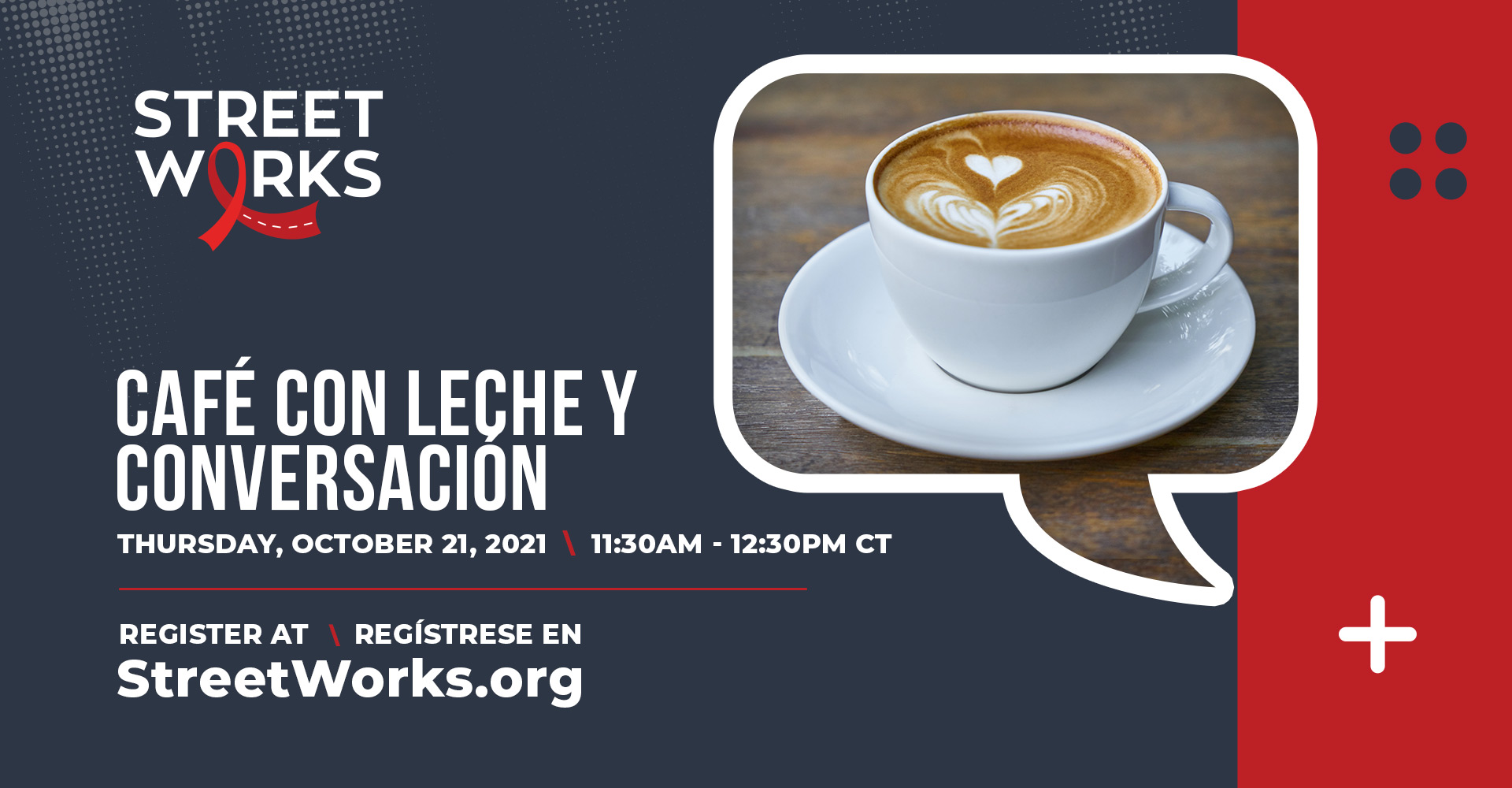 Street Works Cafe con Leche y Conversación
By: Emma Vondra
Street Works has been doing a phenomenal job reaching out to the community they serve through their Coffee and Conversation series. In October, the theme of the event was Café con Leche y Conversación, a highlight on National LatinX AIDS Awareness Day. With National LatinX AIDS Awareness Day being observed annually on October 15, the goal is  to increase awareness of the impact of HIV on the Hispanic/Latino population in the United States.
This event featured a live virtual panel discussion that was moderated by the Street Works Medical Case Manager Claudia Lee. The other individuals who helped lead the conversation were Cesar Jair Sanchez Miller, the LatinX Outreach Specialist at Street Works, and Ramon Cisneros, Publisher, La Campana and CEO, Millennium Marketing
duGard Communications was instrumental in planning the logistics and marketing of this conversation series. On top of that, team members were able to join the live virtual event and take part in the very important topic of conversation. 
Street Works is the epitome of "doing good work," so to see all of the positive impacts they are making, head over to their website at http://streetworks.org.