November 19th, 2021

Client News
Minority, Woman and Veteran Owned Wine Company Joins 40+ Vendors Showcasing the Best of Tennessee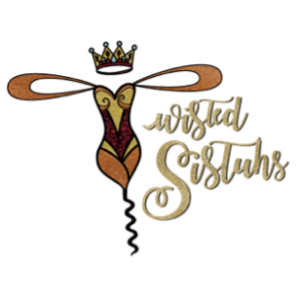 Nashville, Tennessee (Nov. 19, 2021) – Twisted Sistuhs, a Nashville-based minority, woman and veteran-owned wine company, announced today its products will be featured in the new Tennessee Tribune Store inside the Nashville International Airport (BNA) beginning Friday, Nov. 19.
BNA, Skyport Hospitality, The Tennessee Tribune, and Chaux Consulting announced the opening of the Tennessee Tribune Store earlier this month. Twisted Sistuhs joins more than 40 diverse vendors, local authors and HBCU collegiate apparel included in the store's inventory, designed to provide travelers with an authentic Southern hospitality experience. Twisted Sistuhs' vegan wine includes red varietals aged in bourbon barrels, providing a smooth and luxurious finish combined with the real Tennessee experience.
"We are honored to join this amazing line-up of iconic Tennessee brands, helping welcome travelers, and welcoming home Nashville residents at BNA," said founders Kristi Alderson & Ogechi Anyatonwu. "As we continue to grow the Twisted Sistuhs brand, we are so thankful for the strong support we've received from our community here in Nashville – we couldn't have done it without our amazing friends, partners, and the Nashville community."
More than 14 million travelers visit BNA each year. The Tennessee Tribune store can be accessed via the airport's South Terminal, near Southwest Airlines, between Terminals C and D. A second store location is expected to open in the Spring of 2022. Additional local favorites featured in the store include Guidance Whiskey, La Leyenda Tequila, Disbelef Tequila and Fiyori Vodka.
About Twisted Sistuhs
Twisted Sistuhs is a minority, woman and veteran-owned wine company based out of Nashville, TN. It's premiere 2018 vintage blends are aged in bourbon barrels, providing a unique experience for wine lovers. Each high-quality blend is single sourced, vegan, with no additives. For more information, visit us online https://twistedsistuhs.com/.
#StayTwisted