July 23rd, 2019

Blog
We're proud to announce duGard Communications (dGC) took home two Parthenon awards and an Award of Merit Public Relations Society of America, Nashville Chapter's 31st Annual Parthenon Awards in 2017.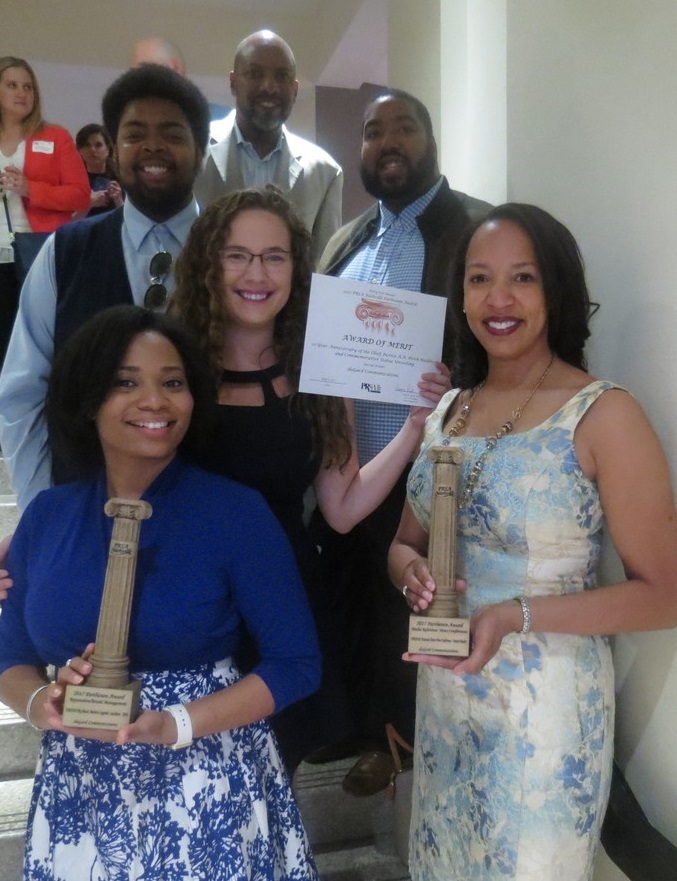 We won our first Parthenon Award in the category of Reputation/Brand Management for the program we built for the National Museum of African American Music (NMAAM) regarding "My Music Matters: A Celebration of Legends Luncheon" and week of events. The second Parthenon Award of the evening was in the Media Relations – News Conferences category in recognition of the press conference we designed for NMAAM to announce the organization's National Chairpersons, Board Members and a significant financial donation from the State of Tennessee. Darius Rucker led the press conference where he announced CeCe Winans, India.Arie and Keb' Mo were also joining as National Chairs of NMAAM.
We received an Award of Merit in the Special Events category for the strategic execution, public and media relations of Nashville's 10-Year Anniversary of the Chief Justice A.A. Birch Building and Commemorative Statue Unveiling, Ribbon Cutting, Award Celebration and Reception.
As a young business, it's such an honor to earn this type of recognition. Seeing dGC recognized in a room full of Nashville elites gives us renewed confidence in the work we do. We're looking forward to the future of our company and the continued support of our friends.
Read more here.